Clinical Nutrition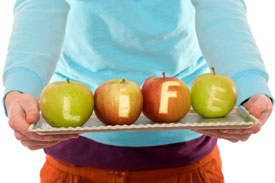 Nothing is more motivating toward wellness than getting your lab results and doing what it takes to improve them. Especially when guided by a thorough analysis with recommendations for healthy choices to change those values with diet and nutrition.
A closer look at blood sugar issues, cardio markers, inflammation, weight gain and more, can be life changing. A complete analysis checks biomarkers through blood, urine, and hair mineral testing. The analysis provides a complete report compiled by years of scientific research done by the experts at Science Based Nutrition™, along with providing drug free solutions. Most patients start with a simple urine screening and consultation and decide from there.
See our brochure on Science Based Nutrition under the Brochures tab.
Call our Rocklin chiropractic office today!
---
Clinical Nutrtition | Rocklin | (916) 783-9470